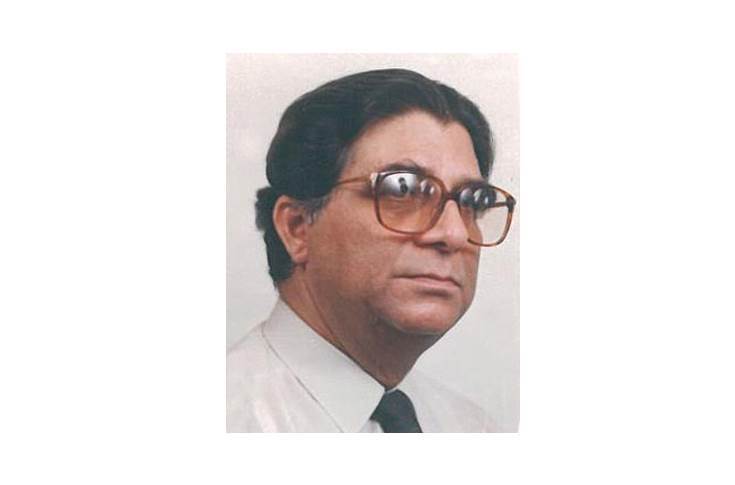 The ongoing pandemic has no doubt hit overall economy of the country, rather the world. Everything came to a standstill in the third week of March 2020. The print and publishing industry was the worst-hit. Over 85% of printers in the country now are facing financial crisis. The overall industry is going through acute financial shortage as the published materials, which was stored in various warehouses for despatch and distribution to countrywide bookstores and suppliers for the new academic year, couldn't be cleared with the announcement of the nation-wide lockdown. With the bookstores closed and online deliveries of books taking a backseat until recently, authors and publishers have taken a huge hit.
During this period, there has been miniscule increase in eBook sales and readership, but with insignificant financial impact. However, the good news is that a significant number of enquiries have not stopped being made from various sources. A new crop of authors made enquiries from various sources about different aspects of self-publishing, ranging from book formats and the methods of publicity and promotion.
Many regular publishers may make a mockery of self-publishing, but the reality is self-publishing is as old as publishing in India. Online platforms like Amazon gave a new reality and boost to self-publishing almost more than a decade back, and it has emerged as an important tool in the hands of new and upcoming authors in India during the ongoing pandemic.
First-time authors have found new and ready market for their fresh and recent creations, mostly in fiction. Amazon offers tools like formatting books, converting PDF files to eBooks or even designing covers, besides editing facilities and enhanced marketing facility. For a minimal fee, these services are provided by platforms Lulu, Kindle Direct and CreateSpace. Amazon also provides final marketing facility for a nominal fee, which also varies from author to author.
Surprisingly enough, the perception of self-publishing once carried a stigma, but lately, the commercial success of several self-published books over the last two years, especially during the pandemic, has changed the entire scenario of self-publishing.
Right now, authors do not take self-publishing as the last option. Rather they take it as the first option for their creations to reach to the readers as early as possible. Industry watchers' observation is that these days self-publishing platforms have become an important avenue for many aspiring authors and they have found it more profitable and it allowed greater control in the reach, speed and control of delivery and distribution besides tabs on revenue.
The pandemic has created an amazing and unintended benefits of emergence of first-time creative writers to express their views and emotions in the form of fiction in both English and Hindi, besides the regional languages. Most of these writers are Covid warriors, survivors and they have penned down their own experiences of the pandemic. Most of these creations have the experiences of being Covid warriors, and patients, who have sincerely expressed their inner emotions about their involvement with the pandemic and what they have gained and lost besides altered lives of each individual around them.
Surprisingly, these first-time writers have created their creations in all fields of literature covering fiction, poetry, non-fiction, prose and essays, published initially by self-publishing portals. Mentionable books include Just Switch Off Carona by Dr MP Chaurasia, deputy superintendent at Deen Dayal Upadhyay Hospital, Carona Kiss by Surinder Kansala, and 'Cupid Covid' by Dr Chaurasia, among others. More than 150 titles have been published during the period and sold mostly online.
I am told by confirmed sources that all of these titles were printed just 3,000-4,000 copies each initially.
During the pandemic period, more specifically during the lockdown, scores of new authors emerged with their self-experiences of Covid or with the number of close friends or relatives who had undergone Covid or worked in such areas, and created new writings picturising the specifics in a fictional manner. They approached established publishers for getting their work published, but after they received responses in negative, they explored self-publishing platforms and the response was very encouraging. Some of the lucky ones who got it published through regular publishers got very disappointing response from the audience and in sales perhaps due to wrong distribution methods and points of distribution areas. This then prompted them to approach the well-established portal for self-publishing — Kindle Direct and the results were very encouraging and profitable. Besides good sales, Kindle Direct lets authors retain creative control of their works and rights as well which can be leveraged for screen adaptations and translation as well.
Most of these recent authors did write in many regional languages besides Hindi were accepted by self-publishing portals like Kindle Direct, Lulu, and Matrubharati. These self-publishing portals created a community of readers and writers besides attracting upcoming new authors with the promise and assurance of exposure and financial benefits. Matrubharati starts giving financial benefits to the authors once their creations cross more than one lakh downloads or even views besides hefty royalties in case any creation is demanded and licenced for filmmaking or for even audio platforms such as Storytel, Suno India etc.
Some of the regional writers in Gujarati, Marathi besides Hindi have earned in the range between Rs 1,000 and Rs 1 lakh and later, their works were picked up by established publishers for printed editions.
Self-publishing platforms like Pratilipi has made distribution and reach to wider range of readership much easier and at the same time, profitable for new and talented writers. Some of the new authors gained enough confidence by getting their initial creations uploaded by self-publishing platforms and later their works were picked up by regular publishers offering them good and profitable royalties.
Good response of the readers gives self-belief to new writers and they aspire to write more for self-publishing platforms. A classic case is Pune-based income tax inspector, Shashank Bhartiya, 26, who first shared his semi-autobiographical story 'Dehati Ladke' on Pratilipi portal towards the end of 2019 as a short story describing the aspirants for rural civil service. Bhartiya says he started getting messages about the next chapter of the story, and so he wrote a sequel and got the similar request as to what happened next, so he expanded it into a novella which was picked up by a regular publisher later.
Raipur-based Varsha Shrivastava, who has to her credit horror-fantasy stories and novellas, claims that her stories have been adapted for comics as well as audiobooks besides forthcoming web-series. Initially, all her works were first uploaded on various self-publishing platforms.
The online self-publishing platforms have undoubtedly given a boost to new Hindi writers and are letting them shine besides monetary gains. The self-publishing platforms have created a community of readers and new and upcoming writers with the commitment of exposure to new creations at the first given opportunity and the monetary benefits.
The year 2020, which was worst hit by the ongoing pandemic, was fruitful for almost all the self-publishing platforms and worst for the regular publishers.
Milee Aisharaya of penguin Random House of India said that 2020 was also the year when the power of digital transformation was felt in publishing industry like in other industries. Whereas, Ananth Padmanabhan, CEO of HarperCollins India was of the view that 2020 was unprecedented in every way, especially to the business of publishing when in India, printed books were declared as non-essential and many of the creative new writers turned to self-publishing platforms which they felt will give them quick exposure to the reader community.
/features/selfpublishing-during-the-pandemic-54642 Self-publishing during the pandemic https://www.printweek.in/Utils/ImageResizer.ashx?n=http://img.haymarketsac.in/printweek/dad4e2e7-ebb0-41da-8197-ca00dbacfe25.jpg